What should you look for when choosing a digital marketing company in Kochi?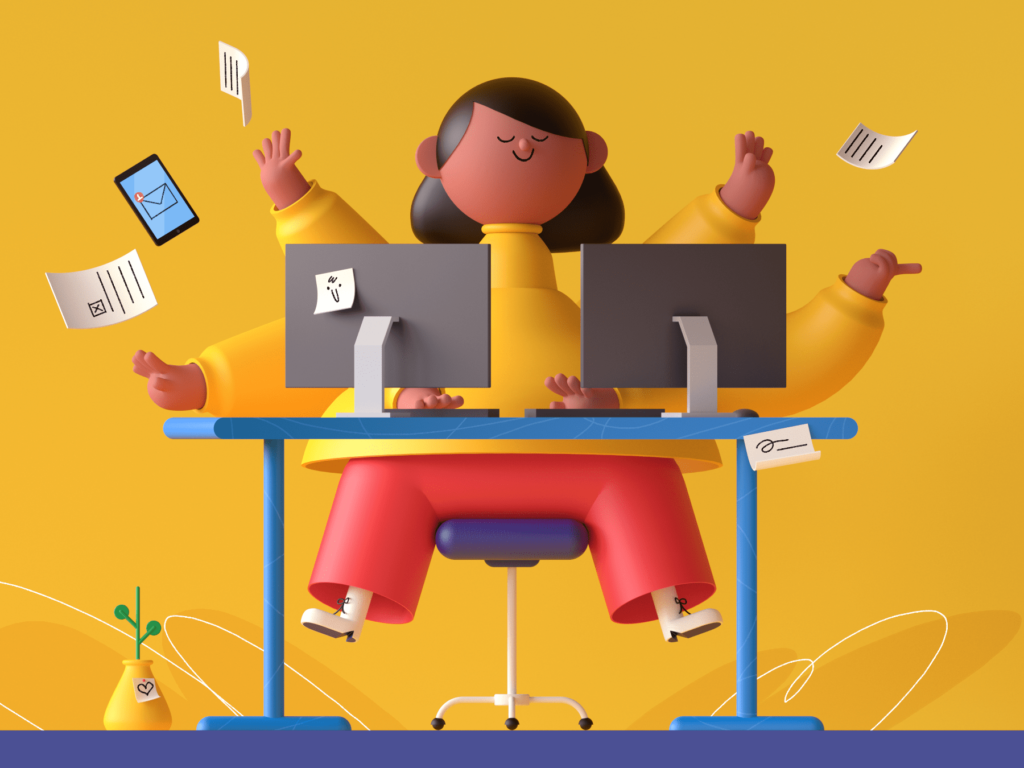 5 Things to Look For in a Digital Marketing Company in Kochi
In today's hectic internet environment, having a strong online presence is significantly more important for a successful firm. The decision to work with an experienced digital advertising firm may prove to be a game changer, propelling your company to previously unattainable levels of success.
In the following blog post, we will discuss the most important factors that should be considered according to digital marketing trends when picking a digital advertising and marketing firm, as well as the reasons why Southern Sages is the most suitable choice for your business.
An established internet presence is critical in today's highly competitive business market. When searching for digital marketing services in Kochi, many important factors should be considered.
Southern Sages in Kochi is unequaled in digital marketing due to the experience of its personnel.  
They provide a variety of digital advertising services, including SEO, content marketing, social media marketing, and website design.
The current developments are seen in the field of digital marketing. It is essential for firms to stay abreast of the latest developments. Several significant digital marketing trends include:
Video marketing: This is a very effective strategy that uses videos as a compelling kind of content to engage and captivate online audiences. Brands are effectively using video marketing strategies across many platforms to actively interact and establish connections with their intended target demographic.
Artificial intelligence (AI) algorithms: The use of Artificial
Intelligence (AI) is converting the way companies deliver individualized experiences to their purchasers. It observes consumer conduct and preferences with the goal of providing personalized facts, recommending matters, and supplying customer support.
Voice Search Optimization: The use of voice-based searches and the incorporation of long-tail conversational keywords have prompted companies to reassess and modify their search engine optimization (SEO) strategies.
Influencer marketing: continues to be a widely used approach for effectively engaging with certain target groups. Brands collaborate with influencers that possess a substantial digital presence to authentically endorse their products or services.
Social media content: The use of ephemeral material on various social media platforms, like Instagram Stories and Snapchat posts, generates a sense of immediacy and exclusivity, therefore stimulating user involvement and facilitating conversions.
Chatbots: have been shown to enhance customer service by providing immediate responses to inquiries in the realm of conversational marketing.
Organizations seeking to improve their online exposure and organic search ranks must adopt SEO services in Kochi. It improves a website's structure, content, and performance to boost its rating on Google's SERPs.
 Google Ads is a sophisticated digital advertising platform that lets organizations target their intended audience via paid search and display ads on Google's search engine and other websites.  Google Ads services in Kochi help organizations create and manage effective advertising campaigns to maximize ROI.
Digital marketing services cochin
Cochin Digital Marketing Services refers to the range of marketing services provided by a company located in Cochin, India, that focuses on digital platforms and strategies for promoting products or services.
Established digital marketing organizations in Cochin provide a range of services including search engine optimization (SEO), social media marketing, content creation, email marketing, and other related offerings.
Expertise and Experience:
When searching for a firm that specializes in digital marketing services in Kochi, experience, and competence should be at the top of your priority list.
Look for businesses in Kochi that have a group of certified and experienced professionals in virtual advertising and marketing who are also familiar with the most current developments in digital marketing.
Because Southern Sages offers access to a pool of competent experts who have years of experience working in a variety of industries, you can be certain that they will be able to build customized strategies to meet the objectives of your commercial firm.
Range of services offered:
A trustworthy company that specializes in virtual marketing should provide a comprehensive range of services that handle all aspects of your internet presence. On the subject of digital marketing services Kochi, Southern Sages is your first-class bet.
A few examples of those services encompass search engine optimization (search engine optimization), pay-per-click (percent) advertising, social media advertising and marketing, content advertising, e-mail marketing, and lots of extras.
Together, they may be capable of creating an eco-friendly and effective advertising method that boosts your online visibility and the variety of folks that come to be aware of your corporation.
Checking out a digital marketing agency in Kochi's client portfolio and reading testimonials written by the company's previous customers are two good methods to evaluate the company's capabilities.
Southern Sages is very proud of its remarkable track record, which consists of a number of completed projects and happy clients.
Through digging into their portfolio, you could study the industries they have collaborated with and the outcomes they've added to their clients.
Similarly, checking out consumer reviews on the employer's website may additionally let you know loads approximately the level of provider excellent and patron pride to assume.
Industry knowledge and specialization:
The use of the best digital marketing agency in Kerala that focuses on your industry or area of expertise might give you a substantial competitive advantage. They are more likely to comprehend the complexity and hard situations that are specific to your organization, which enables them to create individualized tactics that will provide higher results.
Because Southern Sages has spent many years working with a varied variety of customers, they have accumulated a significant amount of relevant commercial business experience.
Result and Return on Investment (ROI)
The achievement or failure of a virtual marketing and marketing approach can be measured by way of the outcomes it produces. Search for a company that places a top class on transparency and might exhibit a song report of presenting an excessive go back on funding (ROI) to its clients.
Southern Sages has a shown history of producing amazing results, supporting companies in increasing their online visibility, increasing website traffic, creating quality leads, and increasing conversions.
Choosing the best digital marketing agency in Kochi is essential to the accomplishment of your business goals in the hyper-connected world of today.
You will have access, via Southern Sages, to a group of digital advertising and marketing professionals in Kochi who have the experience as well as the expertise necessary to build programs that are focused on producing results.
You will be able to realize the full potential of your company and thrive in the rapidly evolving digital world if you work together with Southern Sages.
Visit : Best digital marketing services in pathanamthitta